Meet MACE
MACE is on a mission to help people chase down their big dreams
Ride Along With MACE as She Helps Audiences Soar to the Next Level
As an Air Force Thunderbird pilot and combat veteran, MACE knows high-performing teams. But what she loves more? Inspiring others to chase big dreams.
Need to boost your team's potential? MACE can help shift you from "maybe" to "heck yes."
Wrestling with self-doubt early in her career, MACE learned waiting for the "perfect moment" means missing out.
MACE's popular keynotes help teams face fears and take smart risks. Her secret sauce? Start before you're ready and say yes to challenges. Why? That's where the magic happens. You won't just progress—you'll be unstoppable.
Check out MACE's message to build fearless teams.
Be MACE's Wingman
Soar to new heights with Michelle "MACE" Curran, former USAF Thunderbird pilot, author, and motivational speaker.
In her newsletter, MACE shares empowering stories and tips to help you face your fears and take calculated risks. You will also get first access to new programs, courses, and news!
Inspiring Your Team
MACE: One of only a handful of women to make it to the elite level of the Air Force Thunderbirds. MACE blazed her own trail in the skies and found her purpose in inspiring and empowering others.
Book MACE today to bring her jaw dropping stories and powerful mindset to your next event.
Book MACE Now
Workshops
Transform Your Mindset, Overcome Your Personal and Organizational Limits. Join MACE's workshop and unlock a new world of confidence, clarity, and purpose. Say goodbye to self-doubt and anxiety, and hello to unstoppable action towards your dreams.
Organize a Workshop
Custom
MACE excels in connecting with audiences through various formats, including webinars, informative fireside chats, panel appearances, and meet and greets. She brings a diverse range of skills to every engagement.
Connect with MACE
Testimonials
Michelle's message of battling your inner critic resonated with our group. It was the perfect message to kickstart our weeklong event focusing on personal and professional development. I highly recommend Michelle if you're looking for ways to inspire your team to be bold and brave with new challenges or projects.
MACE provided a leadership presentation to PenFed Leadership across the US entitled, "Flying Through Fear: How Vulnerability Fuels Success". It was a complete success, and her insight and positive, polished delivery will have a beneficial impact on PenFed for years to come.
- President,
PenFed Credit Union
One of our Sales Specialists shared this with me after hearing your presentation. "Listening to Mace's speech froze me. I sat there listening to talk about her fears, self-doubt, and struggles. Tears welled up in my eyes and I realized she went through the same emotions I have wrestled with about becoming an Account Executive." She started tearing up again as we spoke. She told her RVP later that night that she was ready to make the transition! Thank you for being such a positive influence on so many in our team.
Michelle had us laughing, some of us even cried. We broke down invisible walls as she moved us towards a better version of ourselves. Each of us walked away motivated and ready to take on more life. Ready to take action, now.
That is exactly what my team needed to hear! You are so inspiring. The quote of the day was, "If MACE can do that, I can go make that sales call I've been avoiding".
- Senior VP,
Royal Bank of Canada
Without a doubt, in the 40+ years that we've been doing this, I've never seen anyone come up afterwards and say it was the best ever except this time. Michelle connects to her audience on a personal level and if we didn't cut off the questions afterwards she'd still be there. Every one wanted a picture with her.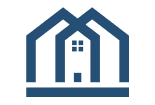 - President,
Greater Bergen Association of Realtor
Your messages around trust, inclusion, imposter syndrome, allowing failure to happen and be ok, really resonate with our workforce.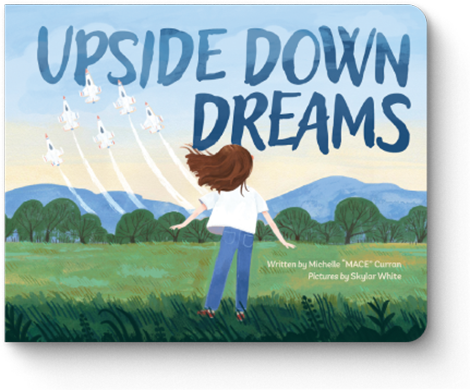 Initiatives & Charities
With a wealth of diverse experiences as a Thunderbird Pilot, Combat Veteran, Fighter Pilot, Author, and Outdoor Enthusiast, MACE takes pride in using her platform to give back and uplift organizations in need.
VOAG
MACE serves on VOAG's volunteer staff as the Outreach and Communications Director. They focus on promoting the benefits of outdoor therapy as an adjunct treatment option for Veterans struggling with their mental health. VOAG not only takes Veterans on outdoor trips, but advocates for legislative change to improve access to outdoor therapy.
Cajun's Aviation Dream
Cajun's Aviation Dream's mission is to carry on the legacy of Maj. Stephen "Cajun" Del Bagno by helping stellar young Americans chase their own dreams to fly and pursue their passion for aviation. Cajun was a fellow F-16 pilot who lost his life during a training flight while serving with the USAF Thunderbirds. His legacy and love for aviation live on through his scholarship fund.